Business Insurance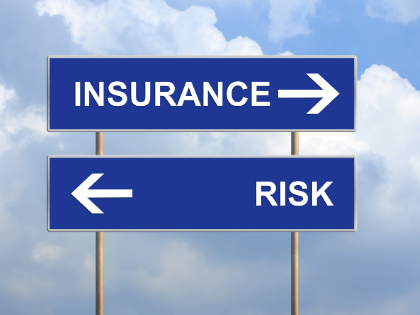 Whether you are an established business looking for the best rates for your company's business insurance or have just launched a new business, Hawkins & Keith Insurance Agency can help you find the absolute best business insurance solution available. With several carriers to choose from, rest assured we will find you the protection you need at the best price available. Start saving on your business insurance today!
What business insurance do I need?
The answer depends on your particular business. Once we gather the appropriate information, the professionals at Hawkins & Keith Insurance will leverage our experience and resources to put together the right insurance solution for your company.
Commercial Property Insurance for your Business
Building – If you own a commercial building, replacement cost coverage is needed. Although cost estimators are available, Hawkins & Keith Insurance recommends you secure an appraisal from a third party to accurately determine the current replacement cost of the building.
Flood – Most commercial property policies and homeowners' policies exclude flood as a covered cause of loss. A separate policy must be purchased to protect you from damage due to a flood.
Business Personal Property – This provides you coverage for your business personal property at a specified location and covers furniture, fixtures, equipment and inventory. Be aware that most commercial property policies have very limited coverage for property taken off the specified location. If you have equipment that is frequently taken off-site to various locations, it is important you have an inland marine policy (equipment or installation floater) to cover this property.
Business Income (Business Interruption Coverage) – This coverage reimburses a business owner for lost profits and continuing fixed expenses during the time a business must stay closed while the premises are being restored because of physical damage from a covered event, such as a fire. Business income insurance also may cover financial losses that may occur if civil authorities limit access to an area after a disaster and their actions prevent customers from reaching the business premises. Depending on the policy, civil authorities' coverage may start after a waiting period and last for two or more weeks. It is strongly recommended that all businesses acquire this coverage.
EDP – Electronic Data Processing coverage is separate property coverage specifically designed to protect your computer related equipment. Most commercial property policies have limited coverage for computer networks. EDP broadens the causes of loss to include things like power surges and in some cases virus attacks.
Liability Insurance for your Business
General Liability – A broad commercial policy that covers general liability exposures of a business. Coverage typically includes product liability, completed operations, premises and operations, and personal and advertising injury. We recommend that all businesses operating have general liability coverage in place.
Business Owners Policy (BOP) – A business insurance policy that combines property, liability and business interruption coverages for small to medium-sized businesses. This packaged set of coverages is generally less expensive than if each coverage was purchased separately. A Business Owners policy is typically available to businesses and industries that are viewed as having relatively low liability exposures.
Workers Comp & Employers Liability – This coverage pays for medical care and physical rehabilitation of employees injured at work and helps to replace lost wages while they are unable to work. Additionally, this coverage protects an employer from being sued by an injured worker in most cases. A commonly overlooked exposure for companies who employ mostly office workers is the potential injury to employees while driving their own vehicles on company business. This could be as simple as an employee driving to a sales call, the bank or office supply store. If you have employees, it is critical that you consider this important coverage.
Professional Liability (E&O) – E&O covers professionals for negligence and errors or omissions that injure their clients. In addition to covering licensed professionals such as accountants, attorneys, insurance agents, architect and engineers, technology companies frequently have a professional liability exposure. This typically arises from the fact that the general liability policy excludes damage to data. Technology E&O can protect your company in the event that your negligence, error, or omission causes damage to a third party's data. We recommend that all professional and technology companies have E&O coverage.
Umbrella – This business insurance policy provides coverage for losses above the limit of an underlying policy or policies such as General Liability, Employers Liability and Automobile Liability. Due to the unpredictable nature of jury awards, Northwest Insurance recommends that your business insurance program have this coverage.
EPLI – Employment Practices Liability Insurance for employers that covers employment-related liabilities other than on the job injuries. EPLI will cover legal fees and damages for suits such as wrongful termination, discrimination, sexual harassment, and other alleged violations of employees' legal rights. Although only three percent of Employment Practices lawsuits go in favor of the plaintiff, the average cost to defend yourself in one of these is well over $200,000. If you have employees, we recommend considering this coverage.
D&O – Directors and officers liability insurance (D&O) covers directors and officers of a company for negligent acts or omissions and for misleading statements that result in lawsuits against the company. There are a variety of D&O coverages. Corporate reimbursement coverage indemnifies directors and officers of the organization. Side-A coverage provides D&O coverage for personal liability when directors and officers are not indemnified by the firm. Entity coverage, for claims made specifically against the company, is also available. D&O policies may be broadened to include coverage for employment practices liability.
Commercial Auto Liability – This business insurance policy provides for bodily injury liability and property damage, as well as for injuries/damage the policyholder causes to someone else when operating a company automobile. Medical payments or Personal Injury Protection (PIP) for treatment of injuries to the driver and passengers of the policyholder's car are also covered.
Hired/Non-owned Auto Liability – This provides a business with business insurance coverage for certain liabilities arising from the use of a rented or leased vehicle (hired) or a non-owned vehicle (employee using their own vehicle on company business). This can often be inexpensively be added to the commercial auto policy or in some cases a general liability policy.